3D visualizers face a common problem in choosing a best 3D Rendering software. But, Rendering softwares are very expensive. As They provide a sophisticated set of tools that helps them to give the best quality. But not everyone can afford them. On Other hand, they feel skeptical to use free softwares. As they are saddled with some sort of nefarious ulterior motive, or otherwise unethical business practice. Thus, It will either completely nerf the value of the content, or eventually bleed your wallet anyway. Dzylo has managed to find a handful of free rendering programs for architectures which can complete their needs. In fact, these programs can be used to create work that is just as impressive as some of the titans of the industry.
Free doesn't have to mean terrible. These Softwares in this list brought by Dzylo are proof of that.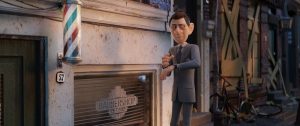 It's impossible to separate "free rendering software" with the empire Blender has created. Blender is an open source 3D modeling program. The on-board rendering engine, Cycles, is very easy to use. It works so seamlessly with the base 3D modeler you simply can't separate one from the other. Blender is created by people who've grown up with the software. And is supported by a community who are willing to help newcomers unlock all the tricks, secrets, and shortcuts. It's an absolute no brainer for anyone interested in architectural visualization.
LuxRender is a physics based rendering engine. It has the ability to make your conceptual works of architecture looking like photorealistic jaw-droppers. Very few free softwares come with as many tools and features as LuxRender. It makes sure every visualization artist has something that they can apply to their own workflow and best practices. The gallery page on their website shows just how capable this renderer is. Once you've downloaded the program, it will change your notion for free visualization software. It's set up to work with both CPU and GPU systems.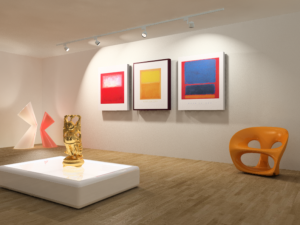 Kerkythea is free, powerful, easy-to-use 3D rendering engine. The software utilizes physically accurate lighting and texture. It also has free option which allows them to create impressive, photorealistic renderings and animations. Free SketchUp exporter in it is perfect for architectural visualization artists. Kerkythea is a truly unique piece of free software that doesn't skimp on usability. It's geared directly towards architects and interior designers who want a reliable program.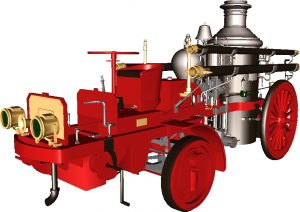 People who have already tried blender for 3D modelling, must give Freestyler a try. It relies only on line drawing. And since it's a well-known fact that architects love lines, this is certainly a match made in heaven. Freestyle is more of a plugin than a fully-fledged rendering engine. It will give architectural visualization artists something unique to supplement their photorealistic work with. It's great for diagramming and concept development . It also helps in finding clever ways to promote design communication and process-driven workflow.
All these programs with great tools are ready to be installed in your PC or laptop because each one of them comes with its set of advantages. Share with us which software do you use for creating your renders? And tell is some of your experiences below because we love to hear from you. These software can help you create astonishing 3D models and designs with great renders which will add up to your content. If you are interested in fueling your creative aspirations in 3D visualization, register at dzylo.com.